Tiny Dots for Tiny Tots
Loom knit toys for girls and boys!
---
Don't know how to needle knit? Learn to loom knit.
Loom knitting is quick, easy to learn and lots of fun! These simple loom knit animals are great beginner patterns and can be knit within a few hours. Knit them up for the little ones in your life.
You can do so much with Tiny Dots for Tiny Tots!
Quick to knit for that last minute gift.
Easy on-the-go knits.
No experience required!
Great for baby showers!
Revive that baby mobile with a new set of animals.
---
Includes 20 easy to learn patterns. Dots of fun for everyone!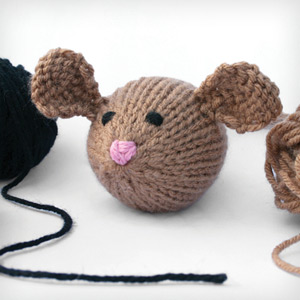 Mouse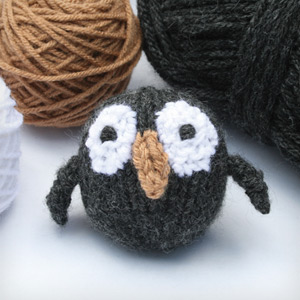 Owl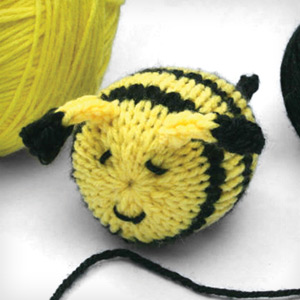 Bee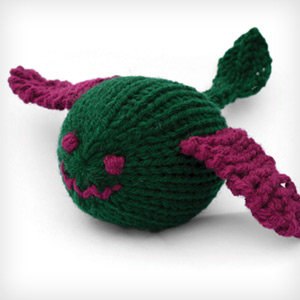 Dragon
---
More than patterns, learn the basics of loom knitting!
Not only does this book contain 20 great children's toy patterns, but it also includes instructions for learning to loom knit! Loom knitting is easy, fun, and satisfying. Tiny Dots for Tiny Tots has all you need to get started. Learn to Cast On, Bind Off, Knit Stitch, Purl Stitch and more!
This book includes instructions for:

Loom Set-up
Knitting Gague
Cast On and Bind Off
Knit and Purl
Changing yarn colors and more!
---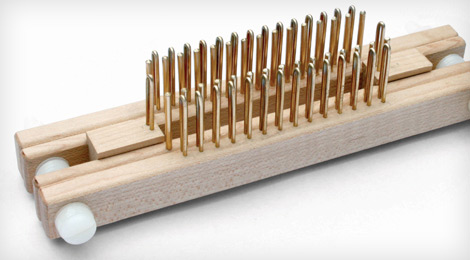 Small Gauge Slim, 2-Way Adjustable Loom
This Compact Short has 30 pegs and is 7 1/2" long. Perfect for knitting your Tiny Dots and small enough for take-a-long projects! This loom comes with one peg end sliders that allow you to control how many pegs you knit with. You can also adjust the gauge of your knitting by adding or removing washers, expanding the distance between the pins and pegs. This is one of the most versatile knitting looms available!